Our gallery is open from 10am to 4pm, Monday to Saturday (excluding bank holidays). All exhibitions are free of charge.
Main gallery
The Quest for the Perfect Shirt
By Richard Bliss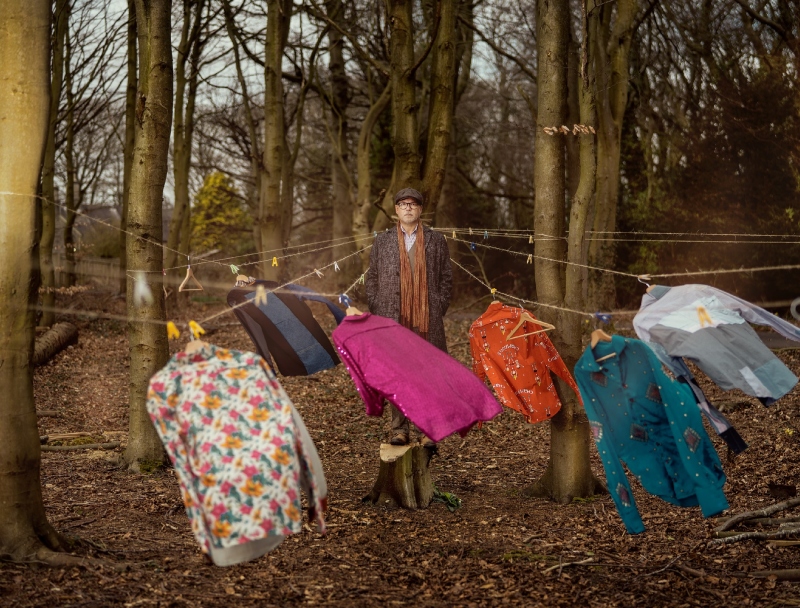 Wednesday 13 September to Thursday 30 November
The Quest for the Perfect Shirt is a project exploring the production and presentation of masculinity by making shirts in public places. Each shirt has been made as a response to either a single conversation, or group conversations about masculinity. The exhibition at Bishop Auckland Town Hall will be the first time that the whole collection of shirts will be presented to the public. Richard Bliss is an artist/tailor who works from his studio in Durham at Ushaw Historic House and Gardens.
Richard Bliss will be present every Wednesday afternoon from 12noon to 4pm undertaking 'live sewing' and conversations as he adds to his collection.
Strong Room Gallery
Workers Thread
By Richard Bliss
Workers Thread celebrates the contribution of working class women and men to the history of Durham.
Kitty Grady's dress recalls a story of how Kitty used to sneak bread and cheese to the hungry boys (student priests) at Ushaw College and the Socials Pioneers' Coat is inspired by a photograph of some of the 'Pioneer' women of Newton Aycliffe.
The women are proudly displaying their Labour Party Women's Section banner wearing fabulous 'New Look' coats, and, as part of this collection, The Quarryman's to Gentleman's Waistcoat is also on permanent display next to our library.
Consett Workers' Thread celebrates all the people who have kept the Empire Consett alive for over 100 years. The shirts represent the stories of local actress Ruth Reed (Annie Get Your Gun), projectionist Judith Adamson (Projectionist's Shirt) and Douglas (Dougie) Wray (The Dame's Shirt).